Why Choose XS Applied Technologies, Inc. ?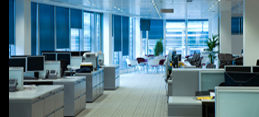 XS Applied Technologies, an award-winning IT management service provider provides the best value for your money. From network installations to proactive server maintenance,XS Applied Technologies has a custom tailored IT solution to fit your company's needs. Our clients choose XS Applied Technologies for the following reasons listed below.

"Non-Tiered" Help Desk | Service DeskOur "Non-Tiered" help desk saves our clients from wasting time on the phone with entry level help desk technicians. We achieve this by employing only the most qualified support technicians, which eliminates the need for traditional tiered support. With our "Non-Tiered" help desk team, our clients do not have to worry about getting stuck on the phone with an inexperienced and unqualified support technician who is only qualified to help you with basic problems. With Integrated, the technician you speak to first is the technician who solves your technical problems.

100% Technical Resource Dedication for Managed ServicesIn order to be as profitable as possible, most IT support providers split their technical team in half between supporting their managed service clients and implementing projects for non-manage service clients. This could leave their support team for manage service clients under staffed which in turn leads to longer wait times on support requests. We do things differently. At integrated, our team is 100% dedicated to quickly and efficiently handling the requests of our managed service clients exclusively. The bottom line is that Integrated is not out to maximize profits at our client's expense. To prove this, we do not take any one-off project work, we are 100% dedicated to our managed service client's success.

Technology & Vendor NeutralWhen it comes to technology selection we have found that what is most important to our clients is that they are paired with the best suited technology regardless of the brand which is offered. Since we are a "technology & vendor neutral" MSP – We only recommend technology that is best matched for our clients and thoroughly tested all while keeping in mind the options that best fit our client's budget and needs.

Our TeamWe utilize an exceptionally selective recruitment process to interview with prospective technicians and we only hire highly skilled candidates. Our support team is made up of highly motivated and talented support staff who have technical degrees, certifications and a strong will to solve the toughest of IT challenges presented to them. We only employee talent who understands what true customer service is. They must have at least 5 years of experience working in an externally facing IT service department and must be the type of person who can thrive under the pressure of working in a world class IT department.

Personalized and Friendly Service Our network solutions ensure the maximum efficiency of your network. We offer cost effective IT consulting for network maintenance, network security and more. Networks are complex and can be built many different ways; we make sure that your network is right for you and your budget while offering one on one personalized support.